ICS Chillers offers a full range of Industrial Packaged Chillers ranging in size from 3 HP to 160 HP in single unit models to meet your Process Cooling requirements. Whether you application calls for glycol temperatures ranging from -10 F to +65 F, or ambient temperatures ranging from -40 F to +130 F, we can design a model that will work.
Our Packaged Chillers are just that – complete packaged chillers that include a large volume glycol reservoir, as well as all required system pumps and operational controls. Once the chiller is on site, the installation is limited to connection of the main 3-phase power (distribution block or optional service disconnect) as well as the process cooling loop (supply and return lines).
For more information please see our Industrial Packaged Chiller Brochure or select a tab below to review a sample of our Packaged Chiller product line. For questions or quotations, please feel free to contact us at any time.
Our Industrial Packaged Chillers are also available in 575 Volts for Canadian applications as well as 50 Hz for International applications. Please contact us for additonal details.
15 HP
| | | | |
| --- | --- | --- | --- |
| Model | Power | Dimensions | Reservoir |
| ICS-15AC-460 |  460V-3-60 MCA |  14′ L x 3′ W x 5′ H |  150 Gallons |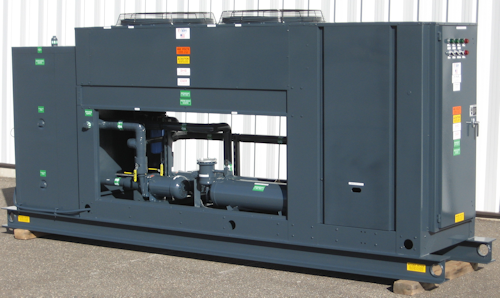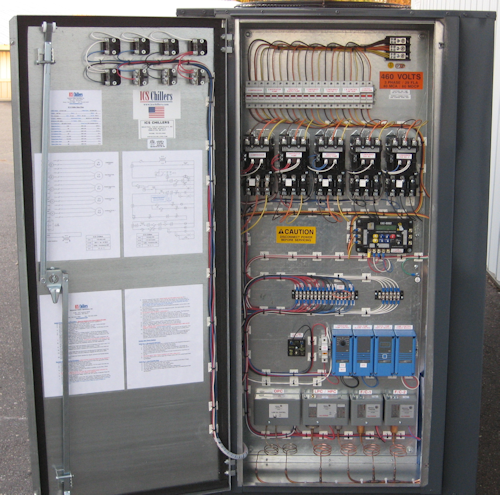 40 HP
| | | | |
| --- | --- | --- | --- |
| Model | Power | Dimensions | Reservoir |
| ICS-40AC-460 | 460V-3-125 MCA | 16′ L x 6′ W x 5′ H | 250 Gallons |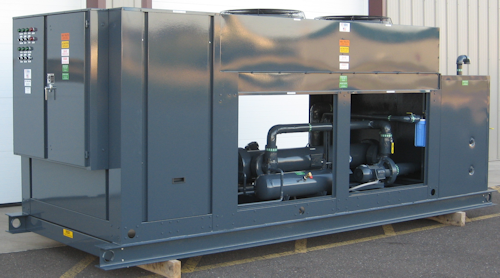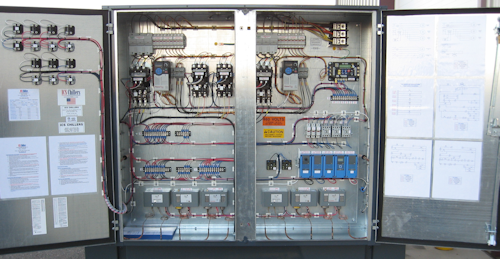 50 HP
| | | | |
| --- | --- | --- | --- |
| Model | Power | Dimensions | Reservoir |
|  ICS-50AC-460 | 460V-3-150 MCA | 20′ L x 8′ W x 6′ H | 300 Gallons |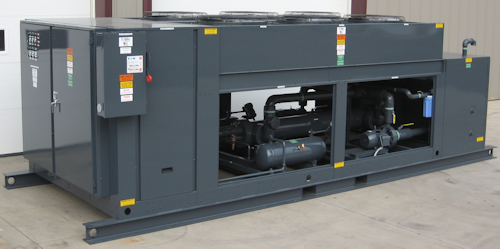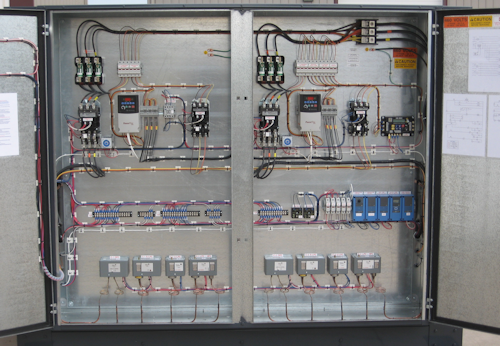 80 HP
| | | | |
| --- | --- | --- | --- |
| Model | Power | Dimensions | Reservoir |
|  ICS-80AC-460 |  460 V-3-250 MCA |  20′ L x 8′ W x 7′ 6" H |  350 Gallons |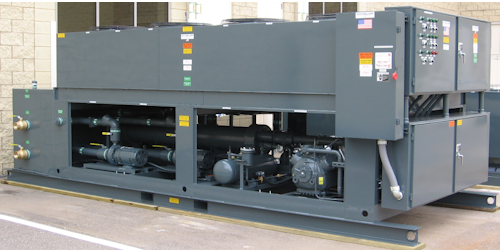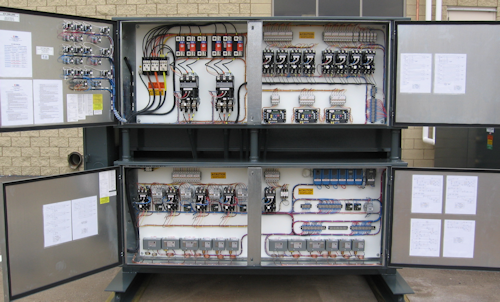 140 HP
| | | | |
| --- | --- | --- | --- |
| Model | Power | Dimensions | Reservoir |
| ICS-140ACSP-460 | 460V-3-250 MCA | 23′ L x 8′ W x 7′ H |  Remote 1,000 Gals |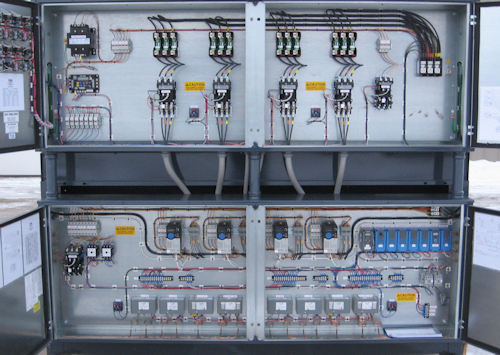 160 HP
| | | | |
| --- | --- | --- | --- |
| Model | Power | Dimensions | Reservoir |
| ICS-160AC-460 | 460V-3-400 MCA | 28′ L x 8′ W x 7′ H | 500 Gallons |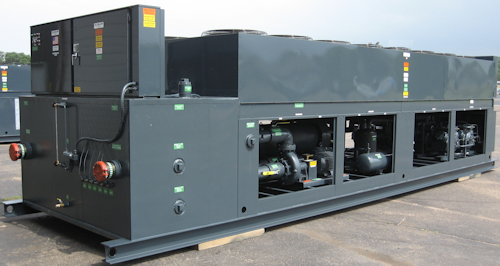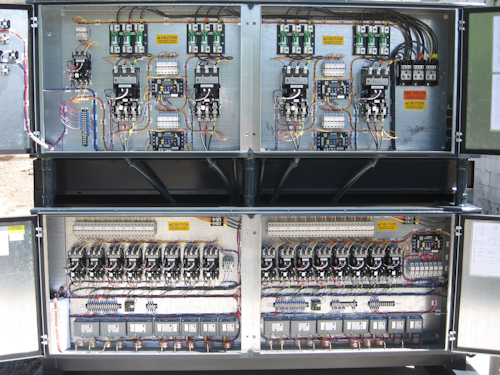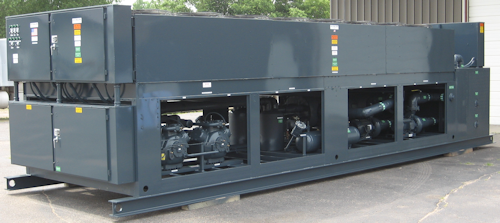 Specialty
| | | | |
| --- | --- | --- | --- |
| Model | Power | Dimensions | Reservoir |
| ICS-12ACD-SP-460 |  460V-3-40 MCA |  12′ L x 4′ W x 6′ H | 120 Gallons |